Impressum
Dienstanbieterin/Service Provider:
Tebex Limited
Levy Cohen & Co, 37 Broadhurst Gardens, London, United Kingdom, NW6 3QT.
E-Mail: checkout-support@tebex.io
Link zur elektronischen Kontaktaufnahme
Geschäftsführung: Lee McNeil, Liam Wiltshire
Tebex Limited ist eine nach Englisch und Walisisch Recht gegründete und registrierte Gesellschaft. Registernummer: 08129184.
VAT nummer: GB167189962 & EU372035465
Recent purchases
CryLiazSky - 4x Summer Key (Skypv

CryLiazSky - 12x Summer Key (Skyp

bestofSnorlax - 24x Summer Key (Skyp

CryLiazSky - 4x Summer Key (Skypv

Jacob242_ - 4x Summer Key (Skypv
Summer
Every time this goal is reached aag4 will do a giveaway at: https://discord.gg/jzwPKXc #giveaways
---
Times Achieved: 32
27% completed
Featured Package
Legend
35.00 EUR
18.20 EUR
Monthly Reward
The top customer of the month will receive 50 EUR of store credit. Thanks for support!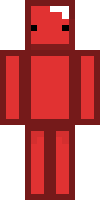 Top Donator
bestofSnorlax
Paid the most this month.